Awaken Your Practice
Now enrolling coaches in our 2019-20 cohort
Join us from…
September 2019 - June 2020
Who joins Awaken Your Practice?
Awaken Your Practice is a highly personal 10-month coaching immersion & mentorship for you AND your coaching practice.
Do you believe you are worth going 'all in' on your coaching business so you can serve the people you feel called to help every day?

Do you believe your vision could change a lot of people's lives and this can only happen when you diligently allow yourself and your light to be seen without fear?

Do you believe this is bigger than you and your work as a heart-centered coach is the vehicle to help drive your legacy?
Then, Awaken Your Practice is for you.
"I loved the meditations, the storybooks, the concrete sales and values exercises, the vision board, the yoga... all of it. I wouldn't change any of it, all the parts moved together and connected me to my own skin and intuition in ways I never would have experienced on my own or with any other program. I didn't want the weekend to end, and I know I'm not alone in that."
- Natalie McGuire, Business Coach for Designers
Ready to be a coach who changes more lives? Our next Mentorship kicks off September 12th
Is this mentorship for you?
I created Awaken Your Practice because I believe in coaching and I also believe every coach deserves the support they need to share their gifts with the world. For the past 10 years I've been a professional coach and couldn't love my "job" more.
BUT...
Success was not a guarantee. Like most of you, I did a lot of things wrong and a few things right. I got discouraged more times than I care to admit. I had days where I found myself scrolling job sites so I could leave this whole coaching thing behind.
AND...
I love helping the clients I do and the art of coaching too much to abandon my calling. I am not everyone's cup of tea, but my bravery comes from being my cup of tea. And I want to help you know the same about your own work.
The heart-centered coaches who invest in Awaken Your Practice are…
Courageous, not Certain
As a coach you show up openly for your clients and don't always have the answers. You are willing, if not more than the very people you help, to go first into the unknown because you trust yourself and your abilities to navigate whatever it is you find.
Helpers, not Martyrs
You see helping others as most effective when you have healthy boundaries and know yourself so well that you take care of your needs without fail. You do not martyr yourself to your clients or to the process.
Possibilitarians, not Cynics
You coach because you have faith in possibility. It isn't always the most convenient path but you know that holding the light for others mean wading through the dark. The dark doesn't make you cynical, it gives you purpose.
I work with heart-centered coaches who...
are struggling with spending all their time and energy marketing to GET clients instead of just serving the person in front of them, are so lost in the sea of business that they are getting jaded, resentful, and don't' know that their vision is worth fighting for anymore.
Because...
they just want to help everyone but end up serving very few powerfully, and if they can create the perfect website, print the prettiest business card, or master social media they will get flooded with clients and not have to really put themselves out there.
To...
stop heeding advice they know isn't built for them trust the relationship they're building with their clients.
By...
defining, creating, and staying in their purpose lane, and by listening for the 'thing beneath the thing' running the fear show in so they can let go of the clients and type of coaching that does not light them up or bring an ounce of fulfillment.
So that they...
wake up each day and know what to do, who it's for, why they're compelled to offer it, and the results it will provide their life and the lives of those they serve and that their coaching is good enough, effective, and worthy of investing in.
And finally feel content, capable, and confident.
Awaken Your Practice is NOT for you if...
You want 'how to' steps and business strategies

You have no interest in inner work

You are unwilling to invest in yourself and your business
"If you're lucky to do the inner work that transforms the outer work, Awaken Your Practice is for you! This is for someone who knows their business is personal to them but can't stand the disconnected advice out there today."
- McKenzie Zajonc, Therapist & Nutritional Coach
"I wasn't fully sure what to expect and everything felt perfect and exactly what I needed. The raw honesty you brought to the table was much needed. The wisdom you bring is always welcomed and heard. I can't thank you enough for seeing me, what I'm capable of, and for supporting and encouraging me to step into it. A huge THANK YOU goes out to you and your team for holding yet another very powerful weekend."
- Laura Haug, Intuitive Life Coach
Ready to be a coach who changes more lives? Our next Mentorship kicks off September 12th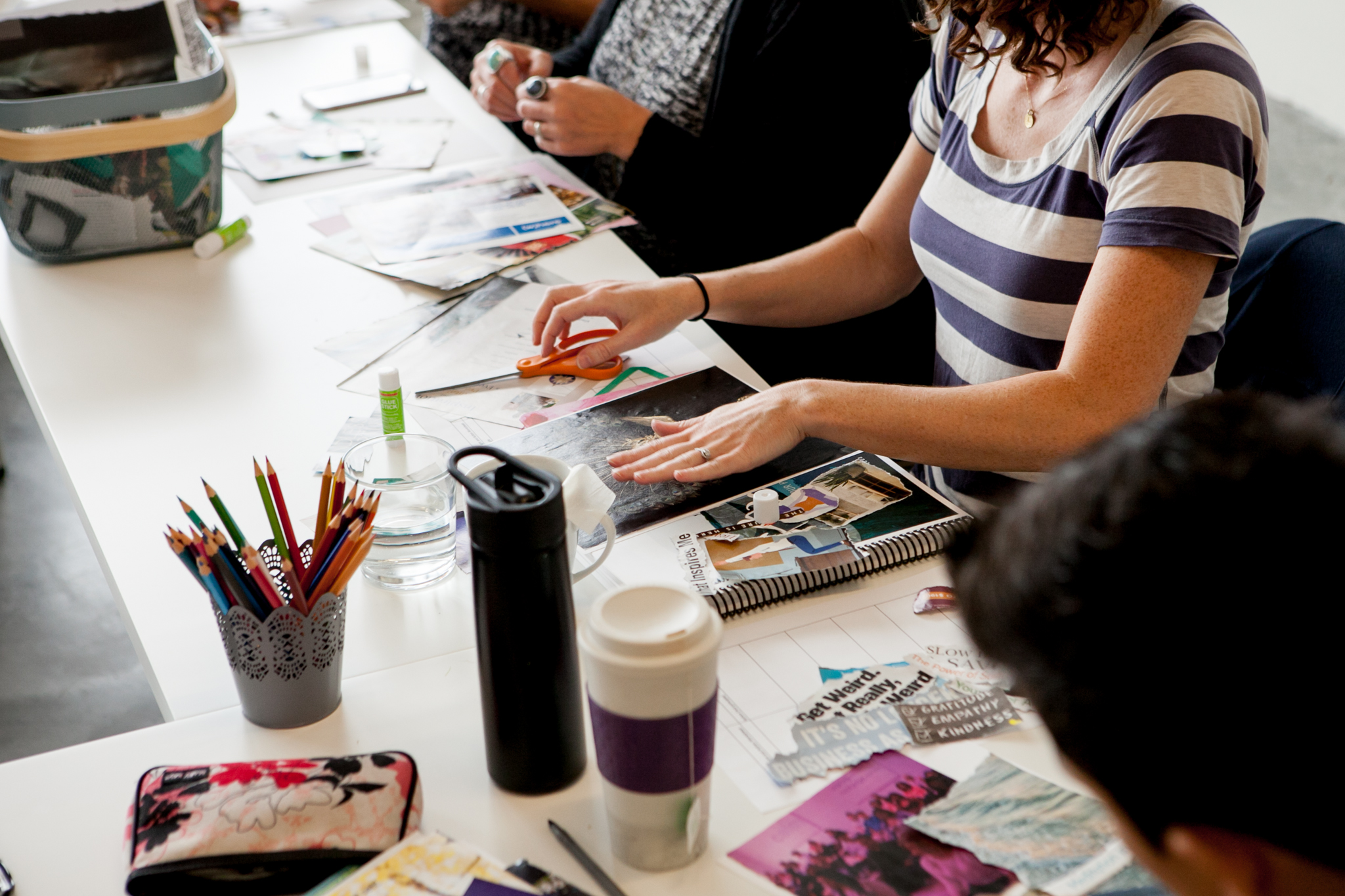 Awaken Your Magic
September 12-15 (Live Immersion)
September 17
October 1, 15
November 5
During Awaken Your Magic you will unpack your beliefs, stories, any and all upper limits, commitments and your self-worth. *We begin our 10-months together with a 4-day LIVE immersion.
During this module:
Trust your intuition when it comes to your business and halt doing the things that simply don't work for you.

Relinquish your upper limits which are keeping you small.

Create new practices and commitments to deepen and expand the work.

Understand your values and primary drivers when it comes to your business.

Plant healthier roots so the fruit of your business can bloom.

Clear any story or fear about your worth and value as a coach.
Awaken Your Message
November 19
December 3, 17
January 7
During Awaken Your Message you will unearth your message, the cornerstone for your entire coaching practice. Your message will guide your programs, your coaching style, your pricing, and your marketing.
During this module:
Share your stories and personal experiences as a pathway into your work.

Uncover your "thing" and how to gift it to more people.

Stay connected to your 'why' so that you never have to worry about losing steam or interest again.

Use your message as a platform the rest of your practice gets built on.

Forget niche, marketability, and "Unique Value Propositions" and be yourself!
Awaken Your Mastery
January 21
February 4, 18
March 3
During Awaken Your Mastery you will remember the art of great coaching. Anyone can market their services, but delivering on your results is the mark of a successful coach in the making.
During this module:
Trust that your coaching is good enough, effective, and worthy of investing in.

Develop a new relationship to setting boundaries and use them as a form of self-respect and self-love.

Make bold asks of others or say no when you need to without guilt for fear.

Re-connect with what makes your coaching effective.

Learn how to turn quick consultations into powerful demonstrations that convert clients.
Awaken Your Money
March 17
April 7, 21
April 16-19 (Live Immersion)
May 5
During Awaken Your Money you will heal old money stories, create congruent pricing, and be proud of this sacred resource. *We meet with our cohort for your second 4-day LIVE immersion.
During this module:
Say your prices out loud with pride and joy.

Create money goals that you are proud of and that you actually feel capable of achieving.

Overhaul your relationship to money and release any story standing in your way.

Establish a more loving, in-flow relationship to the universe.

Know your numbers and a learn a new-found pride for this piece of your coaching practice.

Practice sales in an organic way which uses your strengths as a coach.

Create prices that are sustainable to your practice and dream lifestyle.
Awaken Your Market
May 19
June 2, 16, 26
During Awaken Your Market you will create and commit to your ideal market and how to not only captivate them but create clients.
During this module:
Know what to do, who it's for, why you're compelled to offer it, and the results it will provide your life and the lives of those you serve.

Know, appreciate, and share your brilliance by simply doing what you love with more people.

Create a content calendar that is true to your coaching and your message.

Connect with your community authentically and consistently.

Know who you most want to serve without fear, uncertainty, or guilt.
Ready to be a coach who changes more lives? Our next Mentorship kicks off September 12th
"Thank you so much for an amazing immersion. The artist in me feels awake, inspired and empowered. I submitted a proposal to a building for my potential dream photo studio. In the coming months, I will be making some financial investments and taking some risks. Who you are and the way you show up to offer insight, courage and inspire truth has acted as a special catalyst in my life. I now take action with an honest, trusting heart and willingness to ask for support. I feel very intentional about my steps and ready to do the work I am called to."
- Kristal Passy, Photographer & Mentor
TOOLS & TECHNIQUES
This is not 10 months of training, strategies, and lectures. You will roll up your sleeves and dig in. To do this, I will provide space to experience a number of tools and techniques to help you get deeper access to yourself and the business you're creating. These include:
Journal writing

Art Making

Meditation and guided visualization

Group breakout sessions

Hot seat coaching

Restorative Yoga
Values elicitation

Teacher panels

Limiting beliefs release work

Goals & planning

Networking & community building
YOUR mentorship INCLUDES...
TWO 2-Hour Deep Dives each month to dig into your magic, message, mastery, money, and market. Trainings are the 1st and 3rd Tuesday of the month from 3-5pm PT.

TEN (10) 1:1 private coaching sessions with Andrea where we get to meet monthly for 45-minutes of personal coaching and business breakthroughs.

Optional TWO 4-day immersions with your cohort of coaches. We meet in the fall (September 12-15, 2019) and the spring (April 16-19, 2020) in Portland, Oregon for four intensive days of coaching, mentoring, and breakthroughs.


If you can't attend one or both immersions you'll be invited to 4 additional private coaching calls (75 min each) with Andrea per immersion.
A Private Equine Facilitated Experience at Wild Horse Mountain Ranch with master coach, Jesse Johnson during our second immersion.

Awaken Your Practice Journal Book to use between our deep dives and private sessions so you are actively creating your best coaching practice as we go.

Private Online Network hosted by Mighty Networks for ongoing discussion, resources, and more.

Small community for collaboration, breakout sessions, and connection. Your cohort is limited to 12 coaches.

Total access to my business throughout the our 10 months for questions, what works, and support in your process.
Registration, Deposit and Dates
Next Program Dates: September 12, 2019 - June 26, 2020
Payments: Either pay in full, or choose the 10-pay or 12-pay plan if you'd like to pay in bite-sized chunks.
Pay In Full Option
$500 deposit due upon enrollment and $7,479 paid in full by or before September 10, 2019
10-Pay and 12-Pay Options
10-Pay Plan: $500 deposit due upon enrollment and 10-payments of $829 due the 10th of the month September 2019-June 2020
12-Pay Plan: $500 deposit due upon enrollment and 12-payments of $695 due the 10th of the month September 2019-August 2020
*Not Included: Travel to and from your immersions, any incidentals, and additional adventures not outlined in our itinerary are not included in the tuition fee. Accommodations are not included during your immersions.
Cancellation Policy: If you cancel your enrollment 30+ days prior to the published start date of our Awaken Your Practice Master, Andrea Leda LLC will offer a full refund of your initial payment less an $100 administrative processing fee. No refunds will be offered after 30 days prior to the start of the training. However, Andrea Leda LLC will apply these funds to a future training and/or any Andrea Leda LLC program, to be used within one year.
Program Dates
Fall Immersion: September 12-15, 2019
Spring Immersion: April 16-19, 2020


Classes are the first and third Tuesdays from 3-5pm PT, beginning September 17th plus one additional class the final week of the program.
Ready to be a coach who changes more lives? Our next Mentorship kicks off September 12th
"On day one I was feeling at rock-bottom about my life and business, I was lost and confused. My biggest takeaway was that I do have stories that are holding me back and mucking up my work, success, and productivity. By the end, I realized my potential and saw a bigger vision for myself. There is real power in spiritual well-being and it does affect your business. I recommend this to anyone who feels like they are struggling to grow, focus, and get their work to fly."
- Jessica Williams, Women's Leadership Coach
"I love being surrounded by brilliant visionaries who are also seeking personal growth. I walked out knowing that my audience will be who I am and that when I show up with my crazy, messy self I give others permission to do the same. You can't possibly lose anything in doing this program except your old, small self."
- Angie Louthan, Master Life Coach
Ready to be a coach who changes more lives? Our next Mentorship kicks off September 12th